Graphic design
.
Graphic design isn't just about producing beautiful images. It's a process of
strategic thinking that makes it possible to effectively convey a specific
message in beautiful packaging. We combine aesthetics and performance.
We combine aesthetics and performance
.
Visual communication is evolving and taking up more and more space in our lifestyles. Almost everyone has a smartphone in their hands, constantly sharing images.
That's why your message must be received loud and clear. No matter the project, our graphic designers will look into the issues of readability and accessibility of your message. .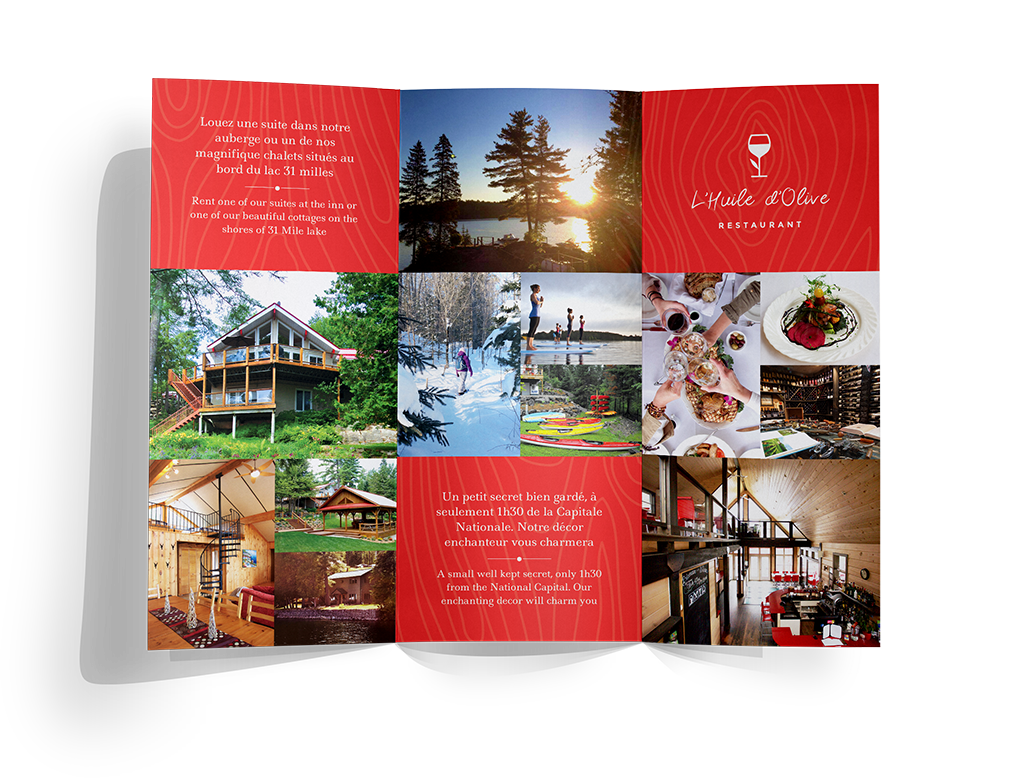 Our graphic design services

Complete website creation
Web banners
Digital and print advertising
Google AdWords campaigns
Visual identity and logo creation (branding)
Product packaging design
Print media and communication tools: posters, brochures, banners, parapost, catalogues, leaflets, booklets, annual reports, etc.
For creativity that speaks to your customers
.
Contact Sébastien to start your project now! 1, 2, 3...