Maximize the impact
of your communications
.
Tell all your customers, partners and employees, about your home runs in a
customized newsletter.
EASY, EFFICIENT and AFFORDABLE
.
Share your message easily and efficiently using an electronic messaging software with an attractive and professional-looking visual, that encourages reading.
When you combine your marketing emails and our real-time publishing system, you have full control on the layout of your custom electronic bulletin.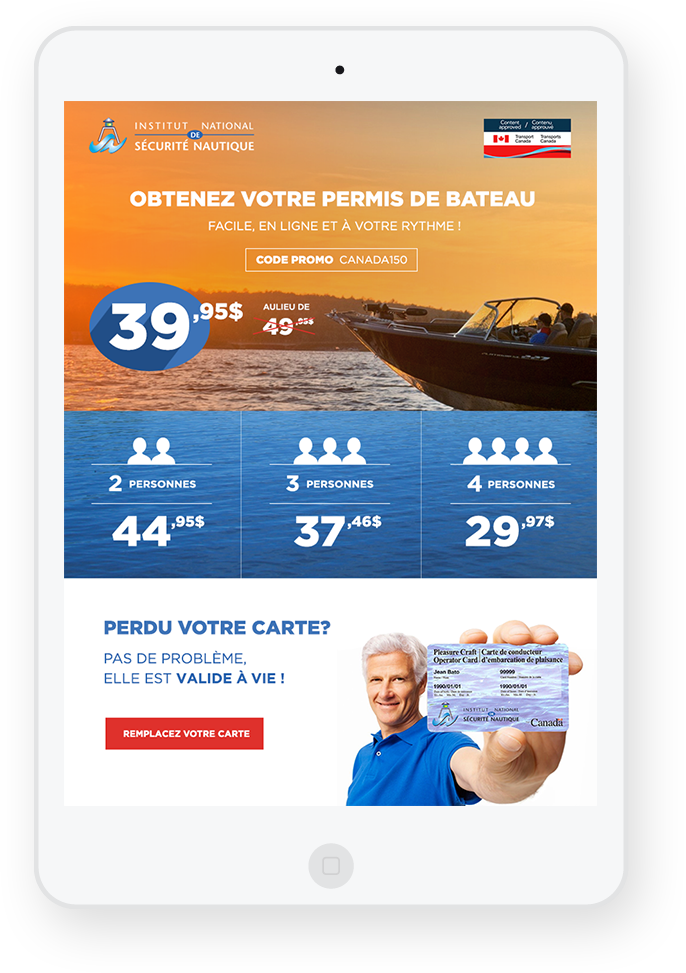 The benefits of a newsletter
.

Perfect for…
Columns
Tips
Financial News
Headlines News
Special event
Internal communication
Useful Features allow you to :
Schedule and tine-tune your messages
Manage properly invalid email addresses and automatic unsubscribes as well
Complete metrics on mail outs and opens
And much more…
A powerful communication tool
Contact Sébastien to start your project now! 1, 2, 3...