Web Design for the
Federal Government
.
(WET) Web Experience Toolkit Experts
Distantia has developed its expertise when realizing websites with user-friendly interface and features meeting the needs of its government customers, while complying strictly to standards established by TBS.
Government online common look and feel standards do not preclude creativity or interactivity. The norms established by the Treasury Board Secretariat (TBS) rather help organize and standardize document published on the Web, which simplifies the search for information for the Canadian people. Access to information should remain a constant priority.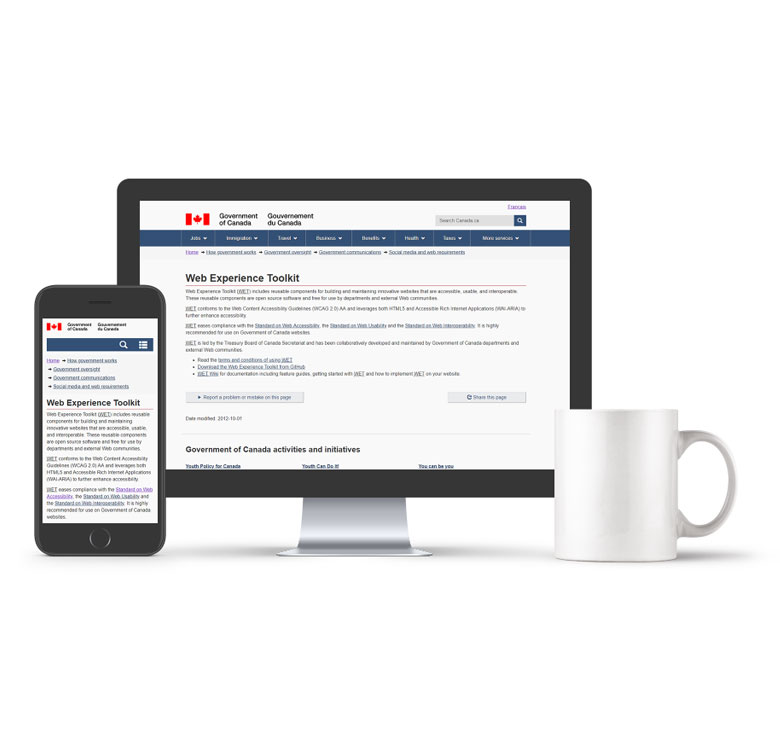 Challenge our professionals
.
Contact Sébastien to start your project now! 1, 2, 3...